Travelers will notice extensive safety-focused changes as COVID-19-related restrictions lift and airports begin to bustle once again. As the travel industry works to pair comfort with traveler safety and wellness, masks, social distancing markers, and flight capacity notifications have become an integral part of today's airports and aircraft.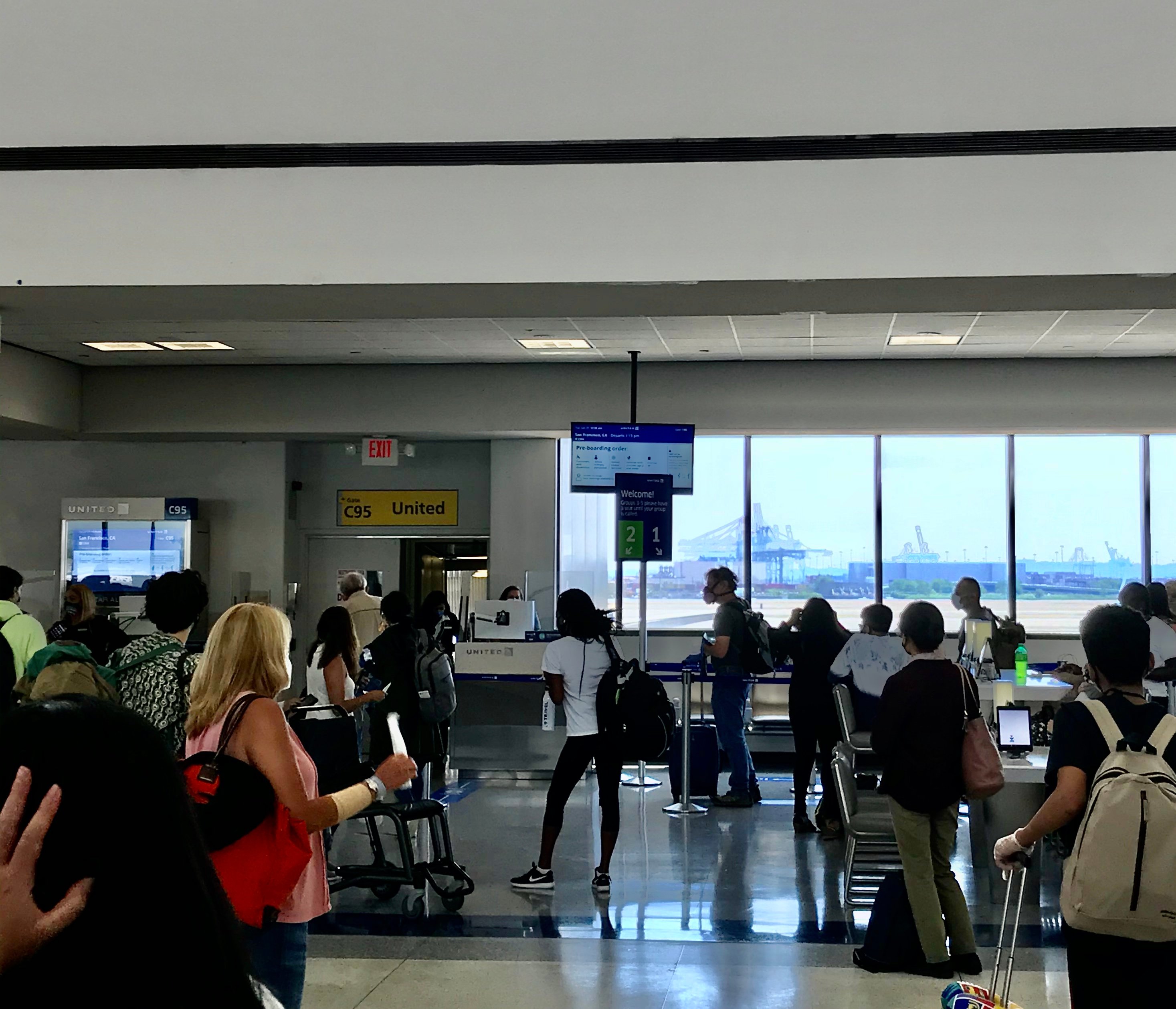 Passengers prepare to board a United Airlines flight to San Francisco in Newark Liberty International Airport's Terminal C
Through a tour organized by United Airlines on June 23, World Travel, Inc. Vice President of Global Accounts and Network Management, Lisa Lundquist visited Newark Liberty International Airport's Terminal C to see these changes first-hand and take a look at United's new policies. We've compiled her observations of the developing systems used to combat the coronavirus and prioritize traveler safety.
Airline Employee Protocol
When they arrive at the airport, United employees immediately undergo a touchless temperature scan in a designated terminal room. If the scan shows no sign of a fever or variation, the employee's badge is marked and the employee is allowed to move freely around the airport or aircraft.
United pilots are required to check their temperature at least once a day and report their status. If there is any variation in a pilot's temperature or if the pilot experiences symptoms of COVID-19, they are removed from any upcoming flights and replaced.
United is also providing COVID-19 testing for its employees and held a safety fair that outlined additional precautions.
Traveler Airport Experience
Traveler check-in, from baggage check to security to boarding, is now completely touchless. United employees remain close to kiosks and gates, however, to provide assistance when needed. Travelers are required to wear a mask at all times inside the airport.
Touchless check-in and boarding have been implemented throughout Newark Liberty International Airport
Throughout the airport, travelers will notice markings and signs used to maintain social distancing throughout the check-in and boarding processes. As travel increases, this could lead to longer lines throughout the security and check-in process. CLEAR check-in may be useful to frequent travelers due to these potentially longer lines. Many airport businesses, including restaurants, remain closed, though several convenience stores and Starbucks storefronts remained open at the time of the tour.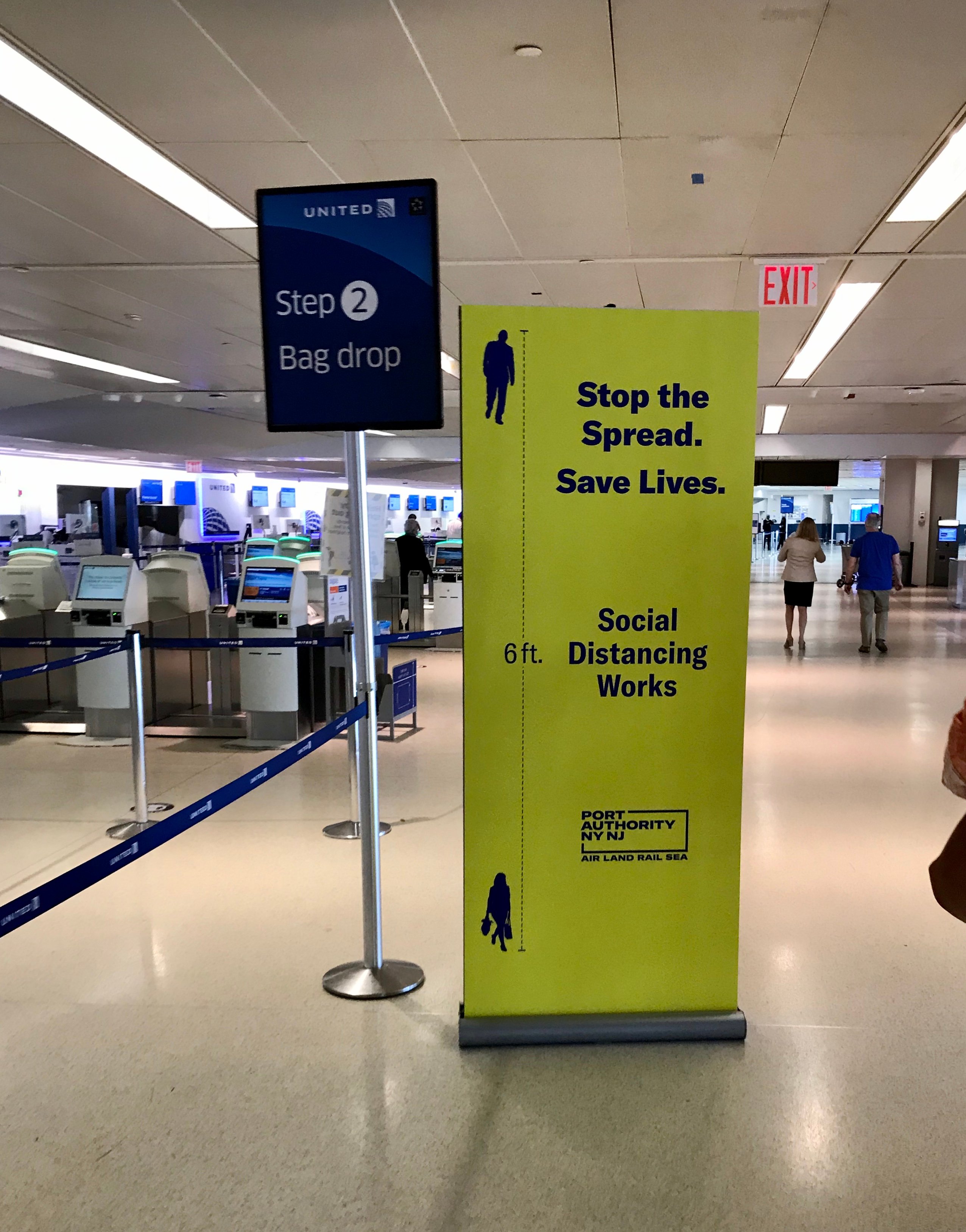 Social distancing markers have been placed throughout the airport
Most airline clubs and lounges remained closed at Newark airport. United representatives said that some of the airline's clubs and lounges would reopen July 8. Flight volume is expected to increase throughout July and August.
Boarding and In-Flight details
United passengers board in groups from the back of the aircraft. Frequent fliers can board at any time, and masks must be worn at all times throughout the flight.
In-flight meal service will be limited to one pre-packaged snack delivered as passengers enter the aircraft for most flights. Drink service is limited to beer and wine, and all paper manuals and magazines have been removed from United aircraft.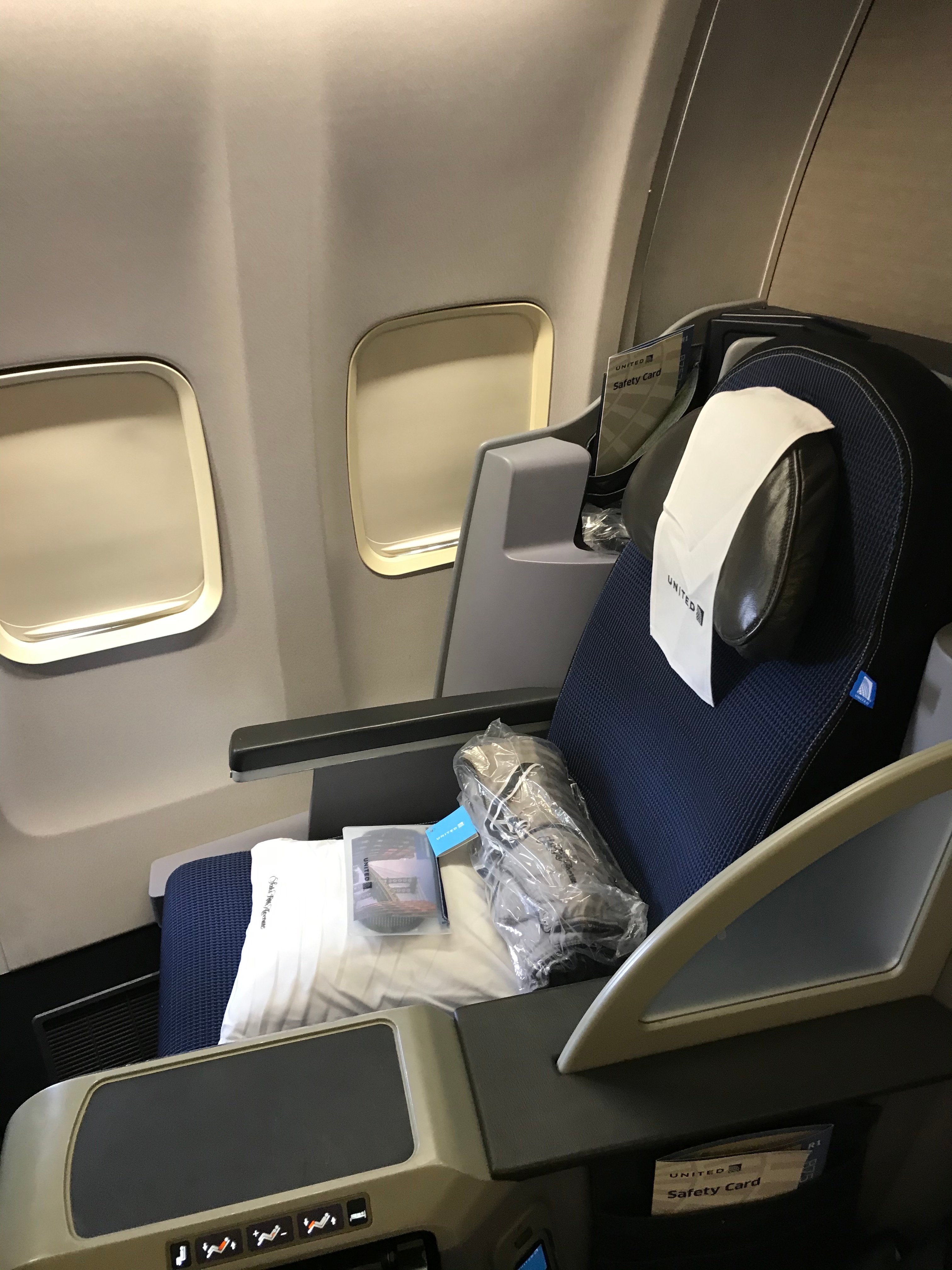 Aircraft are thoroughly disinfected and cleaned thoroughly following each flight
Though United is not inhibiting its flights' seating capacities, passengers can inquire if a fellow passenger is seated next to them. Passengers can also view a seat map of the aircraft through the United app.
United aircraft are equipped with high efficiency particulate air (HEPA) filters. Employees use a quick-drying electrostatic cleaner and two seat wipe-downs to disinfect the aircraft following each flight.
Travelers, supported by these extensive safety precautions, are eager to return to the skies.
"After experiencing the tour with United and seeing all of the procedures in place, I would have no reservations about flying," Lundquist said.