Here at World Travel, Inc., we recognize the huge impact that travel has on our environment.
World Travel, Inc. is proud to partner with Lumo to provide comprehensive solutions to measure and influence your carbon footprint. This includes displaying meaningful carbon information at the point of sale, printing emission estimates on travel itineraries, and reporting on CO2 both pre and post flight.
There are a variety of different industry methods to calculate carbon emissions, but we believe the Lumo methodology provides the most complete estimate. In contrast to DEFRA and ICAO, Lumo factors in seasonality, aircraft, seating configuration, radioactive forcing and passenger load along with the traditional distance factor. Because Lumo's calculation includes certain factors that can only be accurately applied once a trip is completed, such as weather and passenger load, you'll have a more precise measure of your environmental impact with our post trip carbon reporting.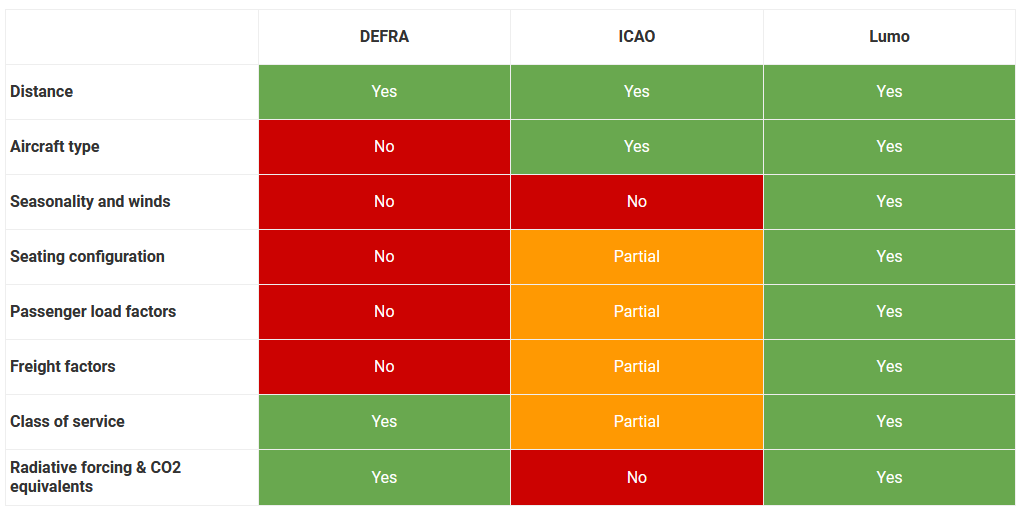 Source: https://www.thinklumo.com/news/why-do-different-flight-emissions-methods-give-different-numbers-and-which-one-is-right
For more information about the Lumo difference please click
here.
Questions about World Travel Inc.'s stance on carbon reporting, please email ProductTeam@worldtravelinc.com.